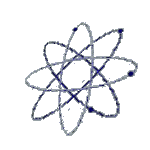 1st Hungarian-Ukrainian Joint Conference on
Safety-Reliability and Risk of Engineering Plants and Components
11-12 April, 2006., Bay Zoltán Instute for Logistics and Production Systems
The Conference will be held at the Bay Zoltán Institute for Logistics and production Systems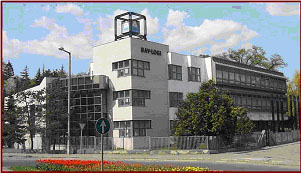 11. April, 2006
9,30-9,50

Welcome, opening
László TÓTH
Valery Trofimovich TROSHHENKO


Chairman:
L. Tóth

9,50-10,20

Kang Ki-Sig (IAEA, Vienna)
IAEA activities on life management, maintenance

10,20-10,50

Luigi Debarberis (JRC, Petten)
SAFELIFE contribution to research related to WWER RPV

10,50-11,20

Claude Rieg (JRC, Petten)
TACIS projects related to Ukraine

11,35-12,00

P. Trampus (Hungary)
Reactor accidents - An overview

12,00-12,25

A.J. Krasowsky (Ukraine, Kiev)
Intergranular stress corrosion cracking of the piping D y 300 welding joints of unit #3 before and after inactivation of Chernobyl NPP

12,25-12,50

V.V. Kharchenko (Ukraine, Kiev)
Numerical modelling of deformation and fracture processes of NPP equipment elements

12.50-13,10

Discussions

13,10-14,30

Lunch Break

Chairman:
A. J. Krasowsky

14,30-14,50

I.M. Dmytrakh, V.V. Panasyuk (Ukraine, Lviv)
Problems of the remaining life assessment of the steam - water tract of energy equipment

14,50-15,10

S. Rátkai (NPP, Paks, Hungary)
Technical tasks of the licence renewal at Paks NPP

15,10-15,30

Sz. Szabolcs, Gy. B. Lenkey (Hungary)
Integrity assessment of dissimilar welds

15,30-15,50

V.I. Makhnenko, A.S. Milenin (Ukraine, Kiev)
Remaining life assessment of the steam generator welding joint #111-1 of NPP WWER-1000 with respect to detected cracks

15,50-16,00

Discussions

15,50-16,20

Coffee Break

Chairman:
P. Trampus

16,20-16,40

T. Fekete (Hungary)
Background of PTS assessment

16,40-17,00

M.V. Borodij (Ukraine, Kiev)
Software for assessment of brittle fracture of the NPP reactor pressure vessel using the fracture I mechanics methodology

17,00-17,20

E.A. Kondryakov, C.V. Lension, V.V. Kharchenko (Ukraine, Kiev)
Simulation of deformation and fracture of notched specimens under static and dynamic loading

17,20-17,40

A.M. Syrotiuk. (Ukraine, Lviv)
Expert system for the service damage assessment of materials in energetics

18,00 -

Visit to Tokaj (Tarcal), the word famous centre of unique wine:
"The king of wines - the wine of kings".
Free wine tasting party, excellent humour required!
12. April, 2006
Chairman:
I.M Dmytrakh




8,30-8,50

S.A. Radchenko ( Ukraine, Kiev)
Stress state calculation of complex piping systems at static and dynamic loadings

8,50-9,10

I.V. Orynyak. (Ukraine, Kiev)
imit load calculation models of ductile failure of defective pipes and pressure vessels

9,10-9,30

Gy.B. Lenkey, L. Tóth, Zs. Balogh (Hungary)
Evaluation system for corrosion defects in pipelines

9,30-9,50

O.I. Balitsky (Ukraine, Lviv)
Strength of materials and life of NPP equipments

9,50-10,10

Z. Pammer (Hungary)
Predictions of component failure by experiment aided

10,10-10,20

Discussions

10,20-10,40

Coffee Break

Chairman:
V.T. Troshhenko

10,40-11,00

I.M. Nekhludov, V.N. Voevodin, L.S. Ozhegov (Ukraine, Kiev)
Methods and results of the remaining life assessment of pressure vessels and steam generators of NPPs

11,00-11,20

P. Trampus (Hungary)
Virtual defence-in-depth concept in PRV integrity assessment

11,20-11,40

F. Gillemot (Hungary)
Behaviour of RPV cladding

11,40-12,00

E. Grynik, V. Revka, L. Chyrko, Yu. Chaikovsky (Ukraine, Kiev)
An analysis of state of WWER-1000 type RPV materials for Ukrainian NPPs

12,00-12,20

Sz. Szávai, T, Pálfi, L. Tóth (Hungary)
Fatigue calculations on benchmark tasks according to ASME code, experiences, results

12,20-12,50

Panel Discussions

12,50-13,00

Concluding Remarks

13,00-14,00

Lunch Break

14,00-15,00

Place, topic and the schedule of the
2nd Hungarian-Ukrainian Joint Conference on
Safety-Reliability and Risk of Engineering